Services & Procedures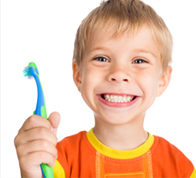 At Erie Shores Family Dentistry, we are dedicated to providing the most thorough and advanced dentistry care available in the most relaxing environment possible.
In addition to preventative dentistry examinations and cleanings, we offer a wide array of cosmetic and restorative dentistry solutions. From smile makeover treatments such as porcelain veneers, teeth whitening, and cosmetic bonding, to smile restoration treatments such as root canals, dental crowns, and even dentures, our patients have the full range of dentistry treatments at their disposal.
LIST OF PROCEDURES
General and Family Dental Care:
For Children
Regular dental checkups are essential to providing your children with good oral hygiene and help them to have healthy teeth as adults. During these scheduled check ups your child's dentists can find small cavities before they grow large and become painful. Your dentist can give fluoride treatments to help strengthen your child's teeth, help you stress the importance of brushing and flossing to your child's health, and do routine teeth cleaning to remove plaque and tartar that can build up and result in gum disease.
For Adults
Adults need regular dental checks up too. By seeing your dentist regular you can have your teeth cleaned to keep them from yellowing which is embarrassing and tends to lead to people feeling less self confident. Teeth cleaning also helps to prevent gum disease in adults which can lead to tooth loss and the need for dentures.
TMJ / TMD, or temporomandibular joint disorder, is a term used to describe a group of symptoms including headaches; facial pain; jaw pain; sore, chipped, broken, or worn teeth, clicking or popping in the jaw, and limited jaw movement.
In many cases people suffering from TMJ / TMD report chronic pain in the jaw, teeth, face, head, neck, shoulders, or back, or any combination of these areas. Snoring, grinding of teeth, frequent ear infections and restricted airway are other problems associated with TMJ / TMD. This group of symptoms is also referred to as MPD (myofascial pain dysfunction) and craniomandibular dysfunction.
Dental bonding is a procedure in which a tooth-coloured resin material (a durable plastic material) is applied and hardened with a special light, which ultimately "bonds" the material to the tooth to restore or improve person's smile.
A dental implant is an artificial tooth root used in dentistry to support restorations that resemble a tooth or group of teeth. Virtually all dental implants placed today are root-form endosseous implants. In other words, virtually all dental implants placed in the 21st century appear similar to an actual tooth root (and thus possess a "root-form") and are placed within the bone (end- being the Greek prefix for "in" and osseous referring to "bone").
Prior to the advent of root-form endosseous implants, most implants were either blade endosseous implants, in that the shape of the metal piece placed within the bone resembled a flat blade, or subperiosteal implants, in which a framework was constructed to lie upon and was attached with screws to the exposed bone of the jaws.
Dental implants can be used to support a number of dental prostheses, including crowns, implant-supported bridges or dentures.
An inlay is an indirect restoration (filling) consisting of a solid substance (as gold or porcelain) fitted to a cavity in a tooth and cemented into place.
An onlay is the same as an inlay, except that it extends to replace a cusp. Crowns are onlays which completely cover all surfaces of a tooth.
Endodontic therapy is a sequence of treatment for the pulp of a tooth whose end result is the elimination of infection and protection of the decontaminated tooth from future microbial invasion.
Although this set of procedures is commonly referred to as a root canal, this term is imprecise; root canals and their associated pulp chamber are the anatomical hollows within a tooth which are naturally inhabited by nerve tissue, blood vessels and a number of other cellular entities, whereas endodontic therapy includes the complete removal of these structures, the subsequent cleaning, shaping and decontamination of these hollows with the use of tiny files and irrigating solutions and the obturation, or filling, of the decontaminated root canals with an inert filling, such as gutta percha and a usually eugenol-based cement. After the surgery the tooth will be "dead," and if the infection is spread at apex, root end surgery is required.
A crown is a type of dental restoration which completely caps or encircles a tooth or dental implant. Crowns are often needed when a large cavity threatens the ongoing health of a tooth. They are typically bonded to the tooth using a dental cement.
Crowns can be made from many materials, which are usually fabricated using indirect methods. Crowns are often used to improve the strength or appearance of teeth. While unarguably beneficial to dental health, the procedure and materials can be relatively expensive
The most common method of crowning a tooth involves using a dental impression of a prepared tooth by a dentist to fabricate the crown outside of the mouth. The crown can then be inserted at a subsequent dental appointment. Using this indirect method of tooth restoration allows use of strong restorative materials requiring time consuming fabrication methods requiring intense heat, such as casting metal or firing porcelain which would not be possible to complete inside the mouth. Because of the expansion properties, the relatively similar material costs, and the aesthetic benefits, many patients choose to have their crown fabricated with gold.
A bridge, also known as a fixed partial denture, is a dental restoration used to replace a missing tooth by joining permanently to adjacent teeth or dental implants.
There are different types of bridges, depending on how they are fabricated and the way they anchor to the adjacent teeth. Conventionally, bridges are made using the indirect method of restoration however, bridges can be fabricated directly in the mouth using such materials as composite resin.
A bridge is fabricated by reducing the teeth on either side of the missing tooth or teeth by a preparation pattern determined by the location of the teeth and by the material from which the bridge is fabricated. In other words, the abutment teeth are reduced in size to accommodate the material to be used to restore the size and shape of the original teeth in a correct alignment and contact with the opposing teeth. The dimensions of the bridge are defined by Ante's Law: "The root surface area of the abutment teeth has to equal or surpass that of the teeth being replaced with pontics"
The materials used for the bridges include gold, porcelain fused to metal, or in the correct situation porcelain alone. The amount and type of reduction done to the abutment teeth varies slightly with the different materials used. The recipient of such a bridge must be careful to clean well under this prosthesis.
When restoring an edentulous space with a fixed partial denture that will crown the teeth adjacent to the space and bridge the gap with a pontic, or "dummy tooth", the restoration is referred to as a bridge. Besides all of the preceding information that concerns single-unit crowns, bridges possess a few additional considerations when it comes to case selection and treatment planning, tooth preparation and restoration fabrication.
Dentures are prosthetic devices constructed to replace missing teeth, and which are supported by surrounding soft and hard tissues of the oral cavity. Conventional dentures are removable, however there are many different denture designs, some which rely on bonding or clasping onto teeth or dental implants.
There are two main categories of dentures, depending on whether they are used to replace missing teeth on the mandibular arch or the maxillary arch.
Wisdom teeth are extracted for two general reasons: either the wisdom teeth have already become impacted, or the wisdom teeth could potentially become problematic if not extracted.
Potential problems caused by the presence of properly grown-in wisdom teeth include infections caused by food particles easily trapped in the jaw area behind the wisdom teeth where regular brushing and flossing is difficult and ineffective. Such infections may be frequent, and cause considerable pain and medical danger.
Other reasons wisdom teeth are removed include misalignment which rubs up against the tongue or cheek causing pain, potential crowding or malocclusion of the remaining teeth (a result of there being not enough room on the jaw/ in the mouth), as well as orthodontics.
Dentine hypersensitivity is sensation felt when the nerves inside the dentin of the teeth are exposed to the environment. The sensation can range from irritation all the way to intense, shooting pain. This sensitivity can be caused by several factors, including wear, decaying teeth or exposed tooth roots.
One cause of sensitive teeth can be traced to nocturnal gastroesophageal reflux disease (acid reflux). Stomach acid can reach the teeth and cause enamel loss and prevent re-mineralization
Laser dental treatment involves generating a beam of light into your mouth. The light enables your dentist to eliminate infected areas with accuracy. Sterilizing the affected area, the beam of light also closes off blood vessels. In most cases, patients rarely need anesthesia, meaning your dental visit will be relatively short.
Since the 1960s, lasers have been used on teeth and gums and because of technological advancements, lasers are now used globally. Laser dental treatments ensure low-power, meaning the device is gentle on the mouth. Most commonly used for removing old composite fillings and fumigating infected root canals, lasers can also be used for crown lengthening, bone shaping and oral surgery.
Benefits of Laser Dental Treatment
Less noise than drilling
Faster healing process
Decreased risk of infection
Less need for anesthesia
Less need for multiple dental appointments
Decreased sensitivity
A mouthguard is a protective device for the mouth that covers the teeth and gums to prevent and reduce injury to the teeth, arches, lips, and gums. Pro-form custom made mouthguards are used by professional and amateur athletes in a variety of sports, all over the world. This is due to the fact that they provide the highest level of protection, retention, comfort and fit without hindering speech or breathing during athletic activity. The custom-fit mouthguard is far superior to typical boil-and-bite mouthguards in fit, retention and the wearer's compliance, and it maintains its shape and protection long after other mouthguards have worn out. Pro-form mouthguards excel in every category, allowing for maximum athletic performance.
COSMETIC DENTISTRY
Invisalign is a series of clear, removable teeth aligners that both orthodontists and dentists use as an alternative to traditional metal dental braces. As of April 2008, more than 730,000 patients have completed or are currently in treatment.
Advantages
The most obvious advantage of the treatment is cosmetic: the aligners are completely transparent, therefore far more difficult to detect than traditional wire and bracket braces. This makes the method particularly popular among adults who want to straighten their teeth without the look of traditional metal braces, which are commonly worn by children and adolescents. In addition, the aligners are marketed as being more comfortable than braces.[3] Due to the removable nature of the device, food can be consumed without the encumbrance of metallic braces.
For more information, visit the invisalign website: www.invisalign.com
In dentistry, a veneer is a thin layer of restorative material placed over a tooth surface, either to improve the aesthetics of a tooth, or to protect a damaged tooth surface.
There are two main types of material used to fabricate a veneer, composite and dental porcelain. A composite veneer may be directly placed (built-up in the mouth), or indirectly fabricated by a dental technician in a dental laboratory, and later bonded to the tooth, typically using a resin cement such as Panavia. In contrast, a porcelain veneer may only be indirectly fabricated.
Dental bleaching, also known as tooth whitening, is a common procedure in general dentistry but most especially in the field of cosmetic dentistry. A child's deciduous teeth are generally whiter than the adult teeth that follow. As a person ages the adult teeth often become darker due to changes in the mineral structure of the tooth, as the enamel becomes less porous[citation needed]. Teeth can also become stained by bacterial pigments, foodstuffs and tobacco. Certain antibiotic medications (like tetracycline) can also cause teeth stains or a reduction in the brilliance of the enamel.
There are many methods to whiten teeth: bleaching strips, bleaching pen, bleaching gel, laser bleaching, and natural bleaching. Traditionally, at-home whitening involves applying bleaching gel to the teeth using thin guard trays. At-home whitening can also be done by applying small strips that go over the front teeth. Oxidizing agents such as hydrogen peroxide or carbamide peroxide are used to lighten the shade of the tooth. The oxidizing agent penetrates the porosities in the rod-like crystal structure of enamel and oxidizes interprismatic stain deposits; over a period of time, the dentin layer, lying underneath the enamel, is also bleached. Power bleaching uses light energy to accelerate the process of bleaching in a dental office. The effects of bleaching can last for several months, but may vary depending on the lifestyle of the patient. Factors that decrease whitening include smoking and the ingestion of dark coloured liquids like coffee, tea and red wine.
Internal staining of dentine can discolour the teeth from inside out. Internal bleaching can remedy this. If heavy staining or tetracycline damage is present on a patient's teeth, and whitening is ineffective, there are other methods of whitening teeth. Bonding, when a thin coating of composite material is applied to the front of a person's teeth and then cured with a blue light can be performed to mask the staining. A veneer can also mask tooth discolouration.
For Children
Regular dental checkups are essential to providing your children with good oral hygiene and help them to have healthy teeth as adults. During these scheduled check ups your child's dentists can find small cavities before they grow large and become painful. Your dentist can give fluoride treatments to help strengthen your child's teeth, help you stress the importance of brushing and flossing to your child's health, and do routine teeth cleaning to remove plaque and tartar that can build up and result in gum disease.